ARCASSICURAZIONI AGENZIA: DIVERSIFICATION ON THE TERRITORY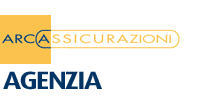 In 2005 Arcassicurazioni Agenzia was born. A network created to amplify its presence in the country by making it national and reachable to anyone, even those who usually were not much considered by insurance services promoted by Popular Banks.
Request Information
If you are interested in our projects, if you work in the field, would like a quote or more infos please do not hesitate to contact us, it's always a pleasure meeting you.